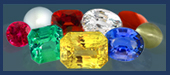 Jyotish Gemstones for Sale - Click on Link to View Inventory


What are the Benefits of Yellow Sapphire & Jupiter Gemstones for Vedic Astrology?
Yellow Sapphire, the primary gemstone for Jupiter, is a very common gemstone to be prescribed in Vedic Astrology (Jyotish). It brings many wonderful benefits to the wearer.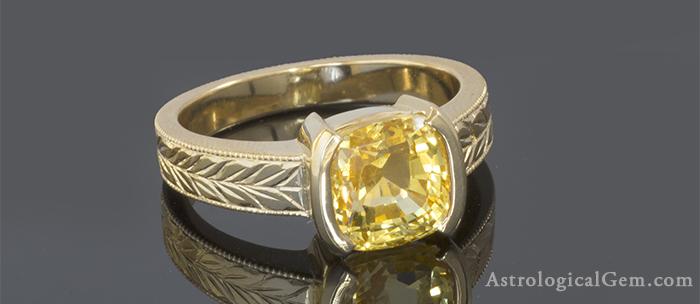 Some Symptoms of a Weak or Afflicted Jupiter in the Jyotish Jyotish chart:
Lack of spiritual progress, constrictive thinking, lack of wealth, depression.
Benefits of Wearing A Jyotish Yellow Sapphire (if Jupiter is a benefic planet for the Jyotish chart):
Wealth, fortune, abundance, success, education, expansiveness, benefit to children, happiness, and enlightenment.
Astrological Rising Signs that Benefit Most from Yellow Sapphire:
Aries, Cancer, Leo, Scorpio, Sagittarius, and Pisces ascendants report the best and most auspicious benefits from wearing a top-quality untreated yellow sapphire. Please ask your Vedic Astrologer, or contact us, if you would like to know if a Vedic yellow sapphire is the right choice for you.
You can browse our collection of fine, top-quality, untreated astrological yellow sapphires here.