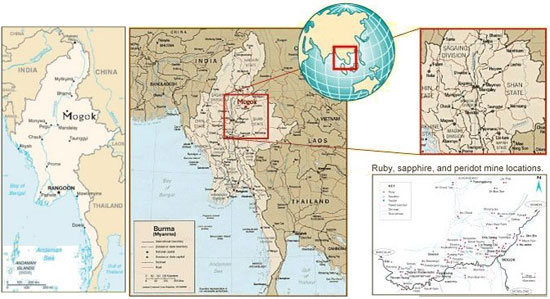 PAGE1 - On the Road to Mogok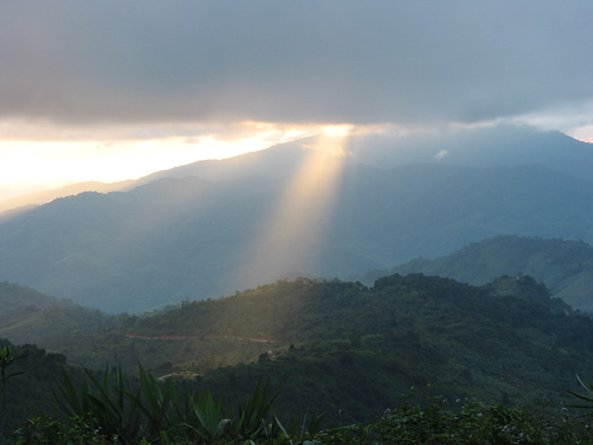 Sun breaks through as we come over the final mountain pass into Mogok.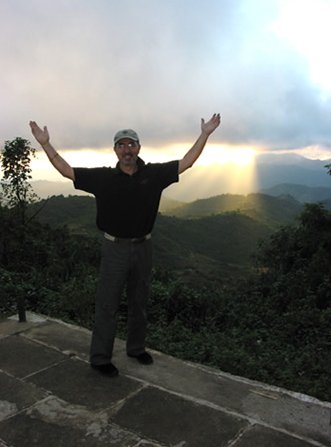 JB, near Mogok, after a 7 hour, 128 kilometer drive across a very bumpy road.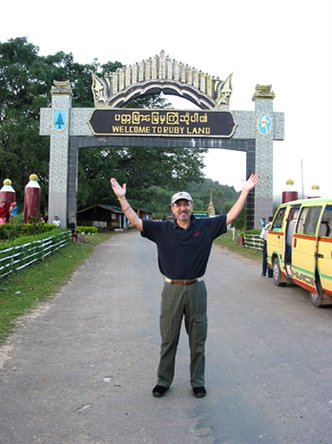 The grand entrance to Mogok Valley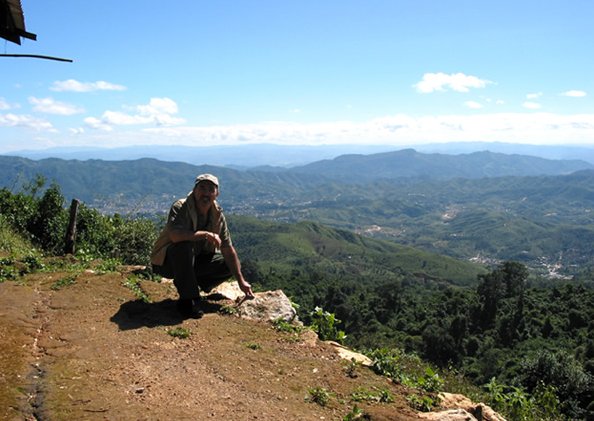 Our gemstone buyer before a breathtaking view of the Mogok Valley.
Examining a fine sapphire in a Mogok office.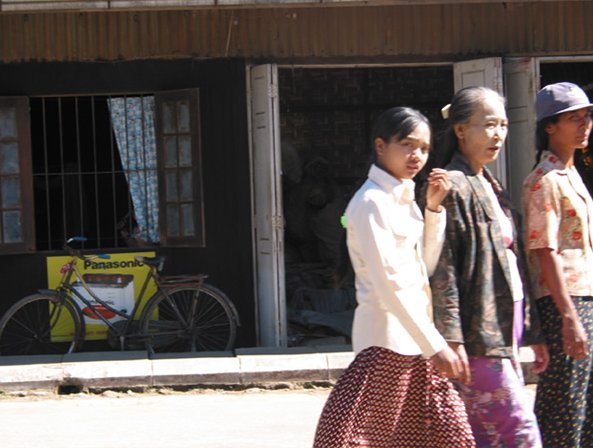 Three generations. Note the thanaka painted on their cheeks. It is a sandlewood-like paste used as a combination sunscreen, makeup and general beautifier.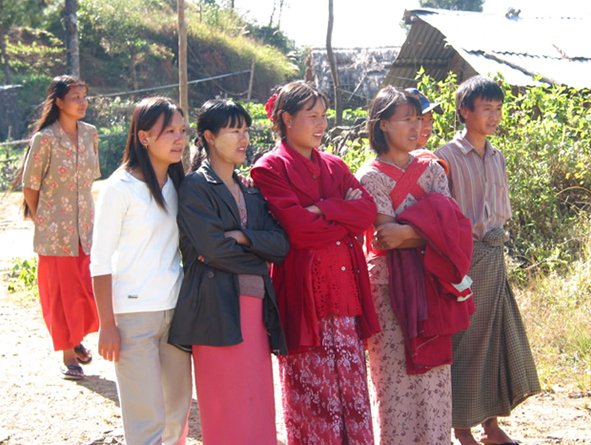 Panlin Valley young ladies with thanaka painted cheeks observe the foreigners.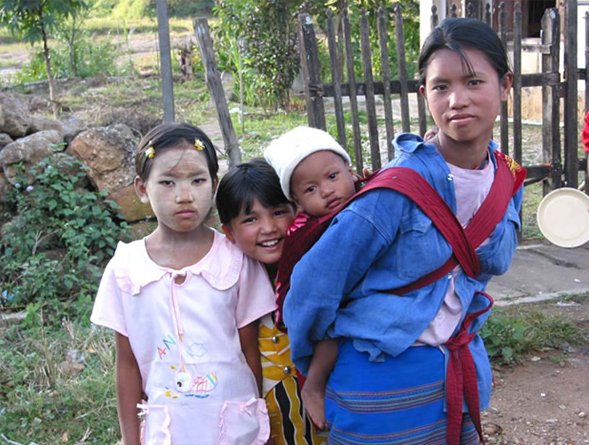 Mogok youngsters seeing Caucasian people perhaps for the first time.