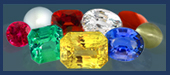 Jyotish Gemstones for Sale - Click on Link to View Inventory


Unheated, Untreated Jyotish Citrine

Citrine is a Jyotish gemstone for Guru/Jupiter.
See photos of the Jyotish Quality Citrine we have for sale.
Please Click "Refresh" for Our Most Updated Inventory.
Contact us for prices and photos of most current inventory.
Color: Deep, rich, amber-yellow. Avoid color zoning.
Clarity: The more flawless, the better for Jupiter gemstones.
Shape: Oval, cushion, emerald cut, round.
Size: 4 carats, minimum
Avoid Enhancements: Jupiter gemstones, including Citrine, should not be heat treated.
Jyotish Quality Citrine for Sale
Click on any gem for a larger image, details, & pricing. Please refresh your page for the most updated inventory.
(Please note: Our gemstones are far more bright and beautiful in person than they appear in a two-dimensional digital photo. If you would like to see a gem in person, we can send it to you on approval before you buy it: Contact us for further information.)